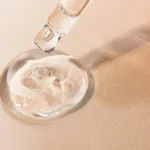 The Role of Hydration in Skincare
October 31, 2023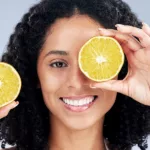 Elevate Your Beauty: Synergizing Skincare and Nutrition
October 31, 2023
At In Skin, we believe that beauty is not just skin deep; it's about confidence, radiance, and self-assurance. Our commitment to achieving flawless, glowing skin goes beyond mere surface beauty. We understand that skin imperfections can affect your self-esteem, which is why we are proud to introduce a revolutionary technique in the world of skincare – "Extraction Without Scars."
Embarking on a journey towards clear and radiant skin has never been this safe and effective. In this blog post, we will unveil the secrets of extraction without scars and why it's the new gold standard for skincare.
Understanding Extraction Without Scars
Extraction is a common procedure used to remove blackheads, whiteheads, and other impurities from the skin. Traditional extraction techniques often involve the use of tools like comedone extractors, which can sometimes leave visible marks and scars on the skin. This can be a deterrent for many individuals looking for blemish-free skin.
Extraction without scars is a groundbreaking approach that has been perfected by In Skin's team of experts. This advanced technique utilizes the latest technology, ensuring that blemish removal is virtually scarless, giving you the confidence to put your best face forward.
The Benefits of Extraction Without Scars
Flawless Results: Extraction without scars ensures that you can enjoy clear, smooth, and blemish-free skin without the worry of post-procedure marks or scars. You'll look and feel your best.
Minimal Downtime: Unlike traditional extraction methods, which can result in redness and swelling, extraction without scars minimizes downtime, allowing you to return to your daily activities with little to no interruption.
Expert Care: Our highly trained professionals at In Skin use their expertise to perform extraction without scars safely and effectively. We prioritize your comfort and satisfaction, making your experience a luxurious one.
Long-Lasting Results: The results of extraction without scars are not just short-term fixes; they offer long-lasting benefits that keep your skin radiant and blemish-free.
Suitable for All Skin Types: This revolutionary technique can be tailored to suit various skin types, making it a versatile solution for anyone seeking clear and beautiful skin.
The Extraction Without Scars Process
Consultation: Every skincare journey begins with a consultation. Our experts will assess your skin, discuss your concerns, and customize a treatment plan based on your specific needs.
Extraction: In Skin's professionals will use state-of-the-art tools and techniques to remove impurities from your skin, leaving no visible marks or scars behind.
Aftercare: Post-procedure care is essential to ensure your skin heals beautifully. Our team will provide you with personalized aftercare guidance to maintain your results and maximize your skin's potential.
At In Skin, our mission is to help you achieve the skin you've always dreamed of without the fear of scars or blemishes. With extraction without scars, we've brought the future of skincare to the present. Say goodbye to imperfections, redness, and downtime, and say hello to a new you – confident, radiant, and ready to face the world.
Invest in yourself with In Skin's extraction without scars, and let your true beauty shine through. We invite you to take the next step on your journey to flawless, scarless skin. Contact us today to schedule your consultation and experience the magic of extraction without scars for yourself. Your skin will thank you, and you'll thank us for making your skincare dreams a reality.